Wireless Internet Password Cracker
It works on Linux based operating systems. There are numerous approaches and ways available for hacking a secured WiFi network.
With the increasing use of Internet and handy devices like smartphone and tablet and other smart gadgets that make use of internet almost all the things are made available online in digital form. However, several frames have to be crossed before finding the password.
Here we're creating router traffic to capture more throughput faster to speed up our crack. The person involved in the hacking activity is called as a hacker.
Hacking can be done at the time of packets generated from the wifi access point. This tool is popular and powerful both. This tool is no longer maintained, but it is still available to download from Sourceforge. It also requires you to have good knowledge of network protocols and understanding of network packets. This tool can also be used for a man in the middle attack in the network.
You'll get output like what's in the window in the background pictured below. Freeware for recovering lost passwords. You can live capture packets and analyze packets to find various things related to network by checking the data at the micro-level.
Here the filename should be whatever you entered above for file name. When I plugged it in, I discovered that he had left the eight-character WiFi password intact in the firmware. Make a motion triggered spy camera All Hot Posts. The tool has not been updated for around three years, but it seems that company behind this tool is now interested in further development. Probably not the most secure, but at least I can remember it.
Now you might notice that packets are being captured from all the networks in the particular channel. WireShark is the network protocol analyzer. Once you have chosen your target network, select it and click Capture to start capturing packets from the desired channel. Against an actual hack attempt though, it adds no security. It is available for Apple, Windows and Linux platforms.
Good things never come for free at times. To capture a valid handshake, a targeted network must be monitored while an authorized device is validating itself to the access point. Any WiFi network can easily hack with two points that include weak encryption and configuration. So, try only if you are sure about your protocol knowledge. Unless you're a computer security and networking ninja, chances are you don't have all the tools on hand to get this job done.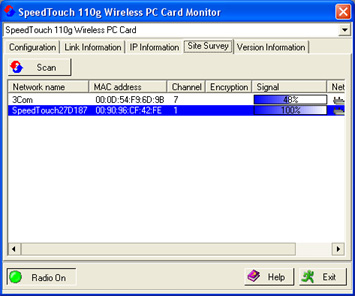 This tool can also be used to crack different password hashes. Yes, the gains made by crackers over the past decade mean that passwords are under assault like never before. Password Cracker, free and safe download. Fern WiFi Wireless Cracker is another nice tool which helps with network security. Once you've collected enough data, it's the moment of truth.
20 Popular Wireless Hacking Tools Updated for
OmniPeek is another nice packet sniffer and network analyzer tool. Last week's feature explaining why passwords are under assault like never before touched a nerve with many Ars readers, and with good reason.
If you don't get the same results from these commands as pictured here, most likely your network adapter won't work with this particular crack. Combination attack uses all possible mutations of two words and the hybrid attack tries all the mutations of the dictionary.
Readily available tools make cracking easier
You may get into trouble for using these tools. In this method, pre-computed hash tables will be chosen to check for the passphrase. This is the most basic form of encryption.
Wireless router password hack
Has anyone made this thing work? Extract the file and run setup. Also, I was unable to surf the web with the yoyo network on a separate computer while this was going on.
Aircrack is the most popular and widely-known wireless password cracking tool. It is the most used encryption method for any wireless network since indulging in hacking such system is a complex task. NetStumbler NetStumbler is another wireless password cracking tool available only for Windows platform. The above collection also contains those tools which try a dictionary attack to crack wi-fi passwords to allow you to get free Internet access. So, dave matthews music which one because really comes in and can access the Internet when access to internet is offered via the hotspot.
Believing otherwise is just foolish. This handshake takes place behind a cryptographic veil that can't be pierced.
What do you have to say about it? We need to capture only data packets for cracking. Knowing how to pick a lock doesn't make you a thief.
Click here to download the software from their website. It first captures packets of the network and then try to recover password of the network by analyzing packets. His area of interest is web penetration testing. Click the play icon on the top left of the application window. So I got the permission of one of my office neighbors to crack his WiFi password.
This tool is basically used in Wi-Fi troubleshooting. Although this can also be cracked using a wordlist if the password is common, this is virtually uncrackable with a strong password. This tool is used for network troubleshooting. So, do not put yourself into a risk. Cracking such passcodes I had set up in advance to be guessed was great for demonstration purposes, but it didn't provide much satisfaction.
It's an irrelevance like security through obscurity, yes free software is likely to be good at this, yes an attacker is likely to not care about ease of use if they do this on a larger scale. OmniPeek OmniPeek is a packet sniffer and network packets analyzer tool. This software will be used to capture the packets from the desired network adapter.
Initially the tool was opensource. Notify me of new posts by email.